Rec Soccer Spring 2023
Practices Begin wk of March 6
Games Begin March 18
No Games April 2, 8, &9
Team Photos April 22 & 23
Season Ends May 14
Tournaments: May 19-25

Rec Fall Registration
June 1-30, 2023
We Need Referees!
Referee pay is as follows (per game):
U6/U7 REF: $15, U8 REF: $20
U10 CENTER: $25, U10 ASST. REF: $15
U12 CENTER: $35, U12 ASST. REF: $25
U14 CENTER: $40, U14 ASST. REF: $30
U16/U17 CENTER REF: $50, U16/U17 ASST. REF: $40
U18/U19 CENTER REF: $55, U18/U19 ASST. REF: $45

Must be 13+
Contact Brandon Hibberd [email protected]
Facebook updates
Games are ON today. We're following the US soccer guidelines. See attached. As with yesterday the refs will use their best judgement and can shorten halves and half time at their discretion.
PLEASE DRESS PLAYERS FOR COLD WEATHER! This is very important!!! They are allowed to have blankets on the sideline when not playing. They can wear hoodies, coats, thermals or other cold weather gear under their uniforms as well as hats.
…

See More

See Less
It's opening weekend! Best of luck to teams today!
Refs will be keeping an eye on temperatures throughout the day. They reserve the right to shorten games and half times for weather if needed. Bundle up and have fun!!
…

See More

See Less
Fields are CLOSED 3/17/23
We will generally not announce closures until 3:30 pm the day of practices.
GAMES TOMORROW: at this moment, the majority of games are BEING PLAYED AS SCHEDULED.
❗️U4 and U5 teams ONLY ❗️are being given the option to push game times into the afternoon. Your coach will be in touch with those times and determinations today. For all other age groups, please see attached cold temperature guide. 🟥 Any wind chill or "feels like" temperatures that fall into red or black will create unsafe conditions and early morning games would be canceled if needed. ⬛️ At this moment hourly temperatures are forecast to be above the threshold, but if that changes, we will update tomorrow morning by 7:30 am. ⭐️If we do not post cancelations, games will be played as scheduled. ⭐️
…

See More

See Less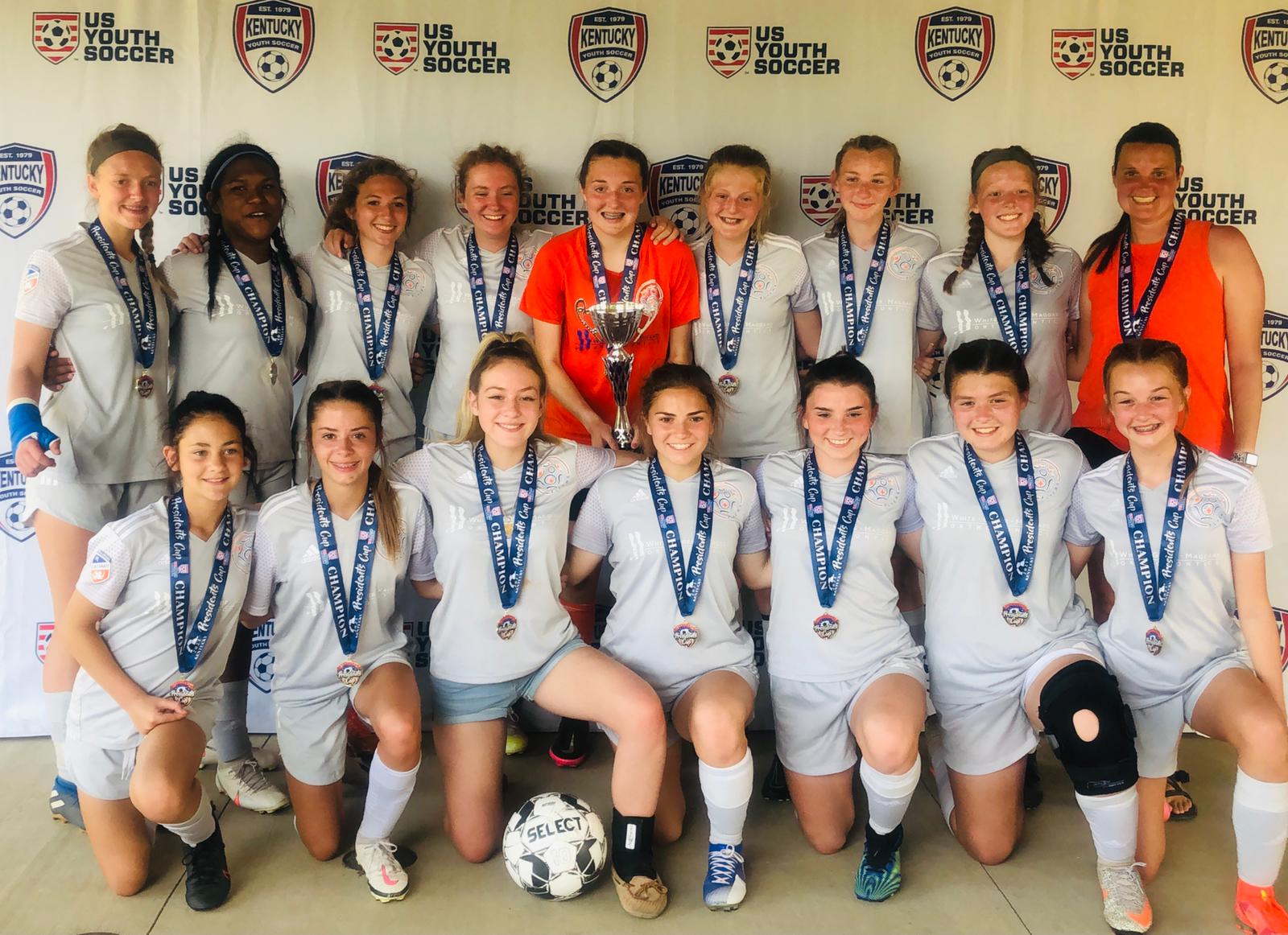 Our 06 Flyers Girls are the
2021 President Cup Champions!